Since I didn't do a wrap up last month I decided to put it on this month along with putting their reviews underneath each book. I am also changing the TBR a little bit because I have library books and bought new books that I want to read for awhile.
April + May Wrap Up
Saga #1 by Brian K. Vaughan and Fiona Staples
Fantastic graphic novel 😀 If you imagine Star Wars and Game Of Thrones got together and have a baby, that is Saga. I recommend it to anyone who like Sci fi and doesn't mind mature themes.
https://cheekybooky.wordpress.com/2017/04/07/review-saga-1-by-brian-k-vaughan/
Saga #2 by Brian K. Vaughan and Fiona Staples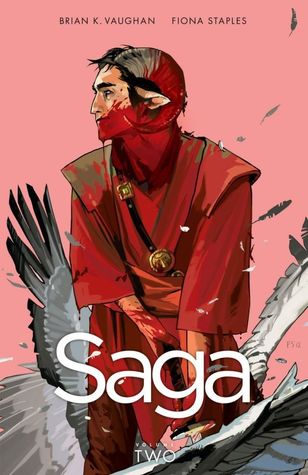 Yes I need more of this series. It is amazing! 😀
https://cheekybooky.wordpress.com/2017/04/21/reviewsaga-2-by-brian-k-vaughan-and-fiona-staples/
Sheer Madness: A Buffalo Steampunk Adventure by Laura Strickland
I have a confession to make. I just found out this is the 3rd book of the Buffalo Steampunk series but it looks like that each book focuses on different characters but I am going get the first and second book of the series because, despite the mistake I did actually enjoy this book and I want to get back into this world not only that but I think it deserves more love.
https://cheekybooky.wordpress.com/2017/04/29/review-sheer-madness-a-buffalo-steampunk-adventure-by-laura-strickland/
Dorothy Must Die by Danielle Paige
I am not that impressed with this book. The world is good but everything feels forced and stale which did give me some kind of difficulty to continue.
https://cheekybooky.wordpress.com/2017/05/14/review-dorothy-must-die-by-danielle-page/
Mask of Shadows by Linsey Miller
I very much dislike this book. Vague world building, awful characters, boring plot and a lot of things I could complain about.
https://cheekybooky.wordpress.com/2017/05/23/reviewmask-of-shadows-by-linsey-miller/
Currently Reading
A Natural History of Dragons by Marie Brennan
A little on a slow side but hopefully it will pick itself up.
TBR
The Raven Boys by Maggie Stiefvater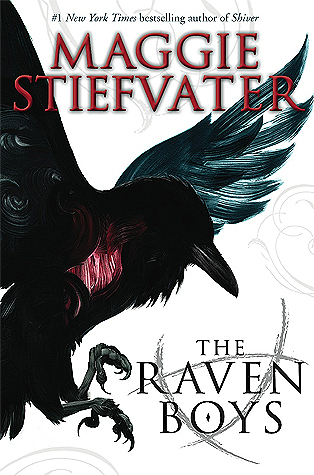 I'd Tell You I Love You, But Then I have to Kill You by Ally Carter
Yes it does look bad but at the same time it looks like a fun read so I am going to give this a chance.
Simon Vs The Homo sapiens Agenda by Becky Albertalli
I heard that there is a film coming out sometime on 2018 and I heard really good things about it so I want to read this as soon as possible.
Clariel by Garth Nix
Still tempted to read this and after this I might getting into the Abhorsen series again before Goldenhand 🙂
That is my wrap up and TBR I am going to try reading more books this month because I am behind 🙂 I hope May was a good month for you.
Happy Reading 😀