The Top Ten Tuesday Meme has been created by The Broke and The Bookish so if you want to do the list yourself, don't forget to credit them and link their blog onto your page.
This week is about fandoms. It could be anything you are a fan of from books, tv show, games, films and all sorts.
1. Harry Potter Series by J.K. Rowling
OBVIOUSLY! I feel like I don't need to explain myself why I am a fan of these book series. I am also thinking of re reading the books 😛
2. Studio Ghibli
I love the films from Studio Ghibli. Howl's Moving Castle, Spirited Away, The Cat Return's, just everything.
3. Overwatch
I do get addicted to this game quite a lot. Diverse characters to choose from, amazing graphics and the story is building up as well.
4. Saga by Brian K. Vaughan
A comic series I want more of! Beautiful characters from different species, the artwork is beautiful and the story is enticing. If only I have money.
5. Fables by Bill Willingham
Again I need money to buy more volumes. Ugh. A brilliant concept about reffugees from fairyland ending up trying to survive in New York.
5. Discworld Series by Terry Pratchett
Many characters, the story, the humour. Amazing series.
6. Abhorsen Series by Garth Nix
A beautiful world with magic, mystery and talking animals. 😀
7. Fangirl by Rainbow Rowell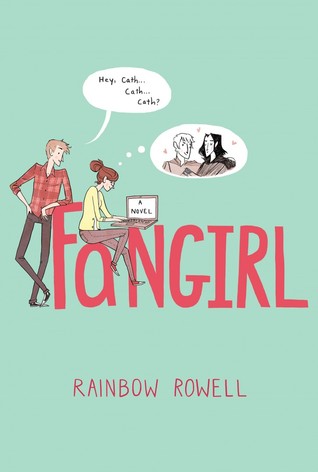 A story about a fangirl crazy about a franchise and writing fanfiction about it. I most likely going to re read this, it was so fluffy and cute.
8. Stardew Valley

Another game I like. Basically about farming, and making friends and mining and fishing and basically normal things but this game is very chilled with it's natural colour, bright atmosphere and chilled soundtrack.
9. Stormdancer by Jay Kristoff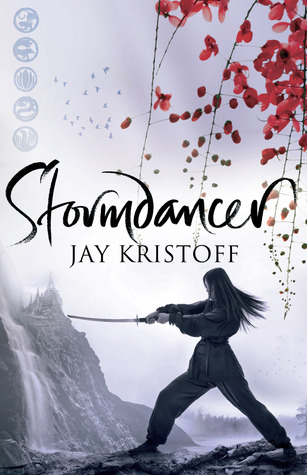 Japanese steampunk with amazing characters. The first book has a good ending and makes me want to read more.
10. The Sims
I have been a fan of the Sims since I was young, however the reason it's the last on the list is because I didn't like Sims 4 as I feel it's a little too bland than the others. But I still keep them close to my heart, particularly Sims 3 with their expansion packs 😀
Those are the things I am a fan of. If you want to do the list as well, just remember to credit The Broke and The Bookish for creating this meme.
Happy Reading! 😀