I had read different books that wasn't on the previous wrap up for two reasons. Number one, I had galleys to read that I requested from the NetGalley website in exchange for an honest review and number two, I have a library book that is nearing it's due date. I know you can renew it but I don't want to take tht chance in case someone reserved it when I didn't get a chance to finish it. However, despite that I will be going back to my previous wrap up to try and read some of the books that has been on my shelves for quite a long time.
Wrap Up
Stormdancer by Jay Kristoff
Fantastic book if you love anything to do with Japanese Culture, mythology and steampunk.
https://cheekybooky.wordpress.com/2017/03/28/review-stormdancer-by-jay-kristoff/
Saga Vol 1 by Brian K. Vaughan
Love this comic already! Action, badass characters, lots of different species and warning: Mature Content. It is basically Star Wars and Game Of Thrones combine.
Saga Vol 2 by Brian K. Vaughan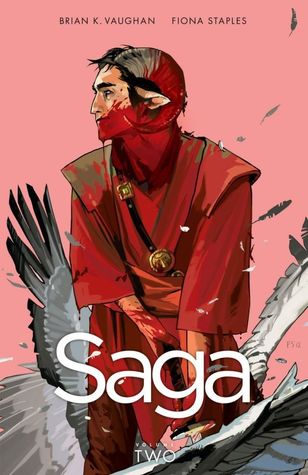 I know I am going to read the series in the future. I wanted to read this straight away right after the first volume. XD
Review for both volumes coming soon.
Sheer Madness: A Buffalo Steampunk Adventure by Laura Strickland
I requested this from Net Galley in exchange for an honest review. I am surprised that this book did not get much love as it should. It has a badass female, combat fighting, steam machinary in a Steampunk world that is full of romance. This book needs more attention.
Review coming soon.
Currently Reading
Dorothy Must Die by Danielle Paige
Just started it so I don't have any judgment on it. I have heard good things about this book so when I saw this in the library I am willing to give this a try.
TBR
Mask Of Shadows by Linsey Miller
Another Net Galley request in exchange for an honest review.
A Natural History Of Dragons by Marie Brennan
Heir Of Fire by Sarah J Maas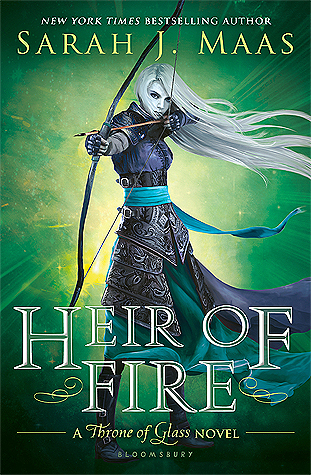 Clariel by Garth Nix
I am sorry that the TBR is basically the same as last month but hopefully I will be able to read them this month. During this month I will be posting book reviews on the books I have already read so do stay tuned if you are interested.
Happy Reading 🙂