Books I Read 
The link to the reviews are on the book titles if you want to read them
I finished 'The End' last month but I reviewed it at the beginning of January. It was a disappointing ending. It did not answer any questions that I was hoping for.
3/5 stars
It wasn't bad, but it wasn't good either. I think the author's writing style was the best part of the book as the story flows really well. There were a few twists and turns that were interesting, but they were kind of a blur until the ending. 
3/5 stars
In my opinion, it is better than Divergent. While Divergent gave an introduction to the world, the author goes into depths with Insurgent. The factions were interesting, all the characters became part of the book and it was easy to follow. 
5/5 stars
Book I am Currently Reading
Warrior Cats: Into The Wild by Erin Hunter
I love anything to do with cats so I am really enjoying it so far.
To Be Read
The Assassin's Curse by Cassandra Rose Clarke
Miss Peregrine's Home For Peculiar Children by Ransom Riggs
Stormdancer by Jay Kristoff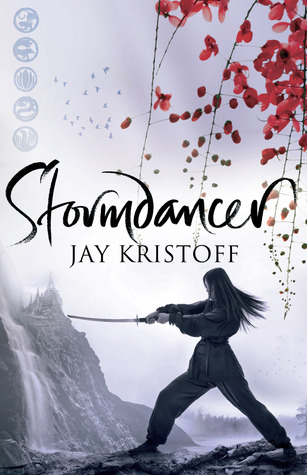 Saga by Brian. K. Vaughan
I hope you enjoy my Wrap Up and TBR. I will be doing a Discussion post around 3 or 4 of February. 
Bye 😀