Welcome to the first Wrap Up on this blog which I will tell you what books I have read, reviewed, what book I am currently reading and what books I am going to read next during this month. At the end of this wrap up I have a poll at the end where I will need your opinion and feedback for a new title of this blog. 🙂
Books I had Reviewed
Eve and Adam by Micheal Grant and Katherine Applegate
I did not like this book at all. The plot was confusing, there was hardly any world building and the characters are boring and easily forgettable. I gave it a 2/5.
Fangirl by Rainbow Rowell
This one is my favourite comtempory book so far. It was so cute and adorable. I do love the characters and I find the environment and the atmosphere relatable from University. I gave it a 41/2 out of 5 just because I wish for more of this book.
Abhorsen #3 by Garth Nix
My favourite book of the Abhorsen series so far as I have yet to read Clariel and the next book coming out Goldenhand. This is a nice continuation from Lireal along with a plot twist at the end and I can't wait to read the next two books to be back into this world that Garth Nix has beautifully created. I gave it a 5/5.
A Study in Scarlet by Sir Arthur Conan Doyle
Full of suspense and it is very interesting to see Sherlock Homes from Dr John Watson's perspective along with the story behind the murderer's action.I gave it 4/5.
Books I've read but not reviewed
Correction, I had reviewed them I just did it long hand and I prefer to put a book review up once a week so you won't get swamped by these reviews I did. So the reviews that are coming soon are:
The Art of War by Sun Tzu
Kindred Spirits by Rainbow Rowell
The Rest of Us just Lives Here by Patrick Ness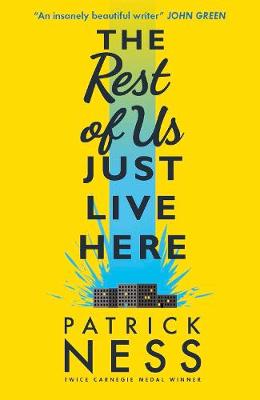 Book I am Currently Reading
Thief's Magic by Trudi Canavan
An interesting read so far, love Tyen's character and story not sure about Rielle's.
Books I am going to read during the month
Divergent by Veronica Roth
A Sign of Four by Sir Arthur Conan Doyle
Ready Player One by Ernest Cline
Men At Arms by Terry Pratchett
So that is the wrap up of June now on to the poll.
Poll
So I have three suggestions for a new name of my blog and I would love your feedback by comment down below and see what you think.
So I have:
Cheeky Books
Book Prowler
Keep it as it is but without the tea (Lily Jean's Books)
Thank you so much for reading this long June Wrap Up post, tomorrow I shall be posting a review on 'The Art of War' and I can't wait to hear your suggestions. 🙂
Enjoy your day. 😀 Bye ❤